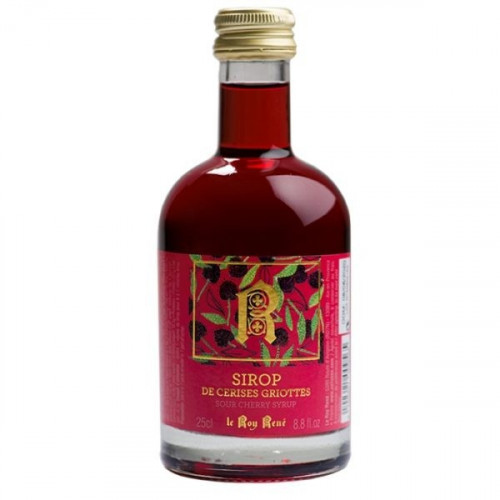  
MORELLO CHERRY SYRUP
Syrup 25 cl

The natural cherry flavour of this syrup will whisk you off into an appetizing, fruity universe.
Idée de dégustation : ce sirop est idéal pour accompagner vos cocktails ou à mettre dans un yaourt nature.
Syrups from Le Roy René
For a refreshing summer, Le Roy René has developed a range of custom-made and 100% natural syrups.
Concentrated in fruit, these syrups are made with infusions, natural flavours or concentrated juices. These syrups are preservative-free.