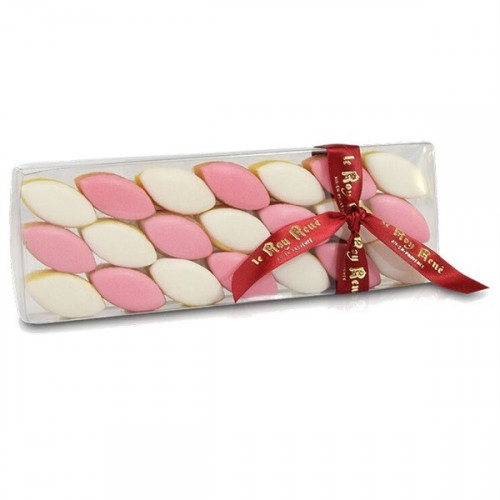  
ROSE AND PLAIN LITTLE CALISSONS
125 g (79€ / kg)
A delicious assortment of traditional and rose Little Calissons, in a log box to share.
Made of real crystallized rose petals, fall for this sweet little calisson with a subtle note of almonds and flowers.
Flavours : rose • almonds
Ruler of 21 petits calissons almonds and rose
Le Roy René Petits Calissons


The Calisson is available in small size, ideal for relaxing breaks, tea or coffee. Nature or fruity gourmet: fig, raspberry, violet, lemon, orange, chocolate hazel ... so many small pleasures to eat your full of.