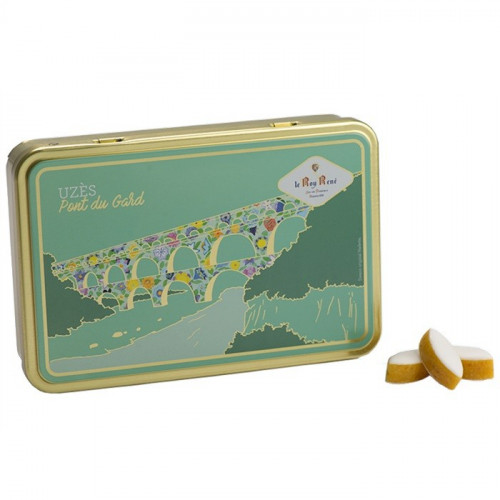  
PONT DU GARD COLLECTOR BOX OF LITTLE CALISSONS
Bog of 180 g (86,11€ le kg)

Almond-flavoured little calissons d'Aix, beautifully packed in a souvenir box depicting the Pont du Gard.
Ideal with your coffee, for a gourmet break during the day or simply to share.
Flavour : almond
This box is made up of approx. 28 little calissons.
Le Roy René petits calissons
Calissons also come in a small size, ideal for relaxing breaks, tea or coffee.
Plain, fruity or gourmand: fig, raspberry, violet, lemon, orange, hazelnut chocolate… a host of small pleasures - eat as many as you like.