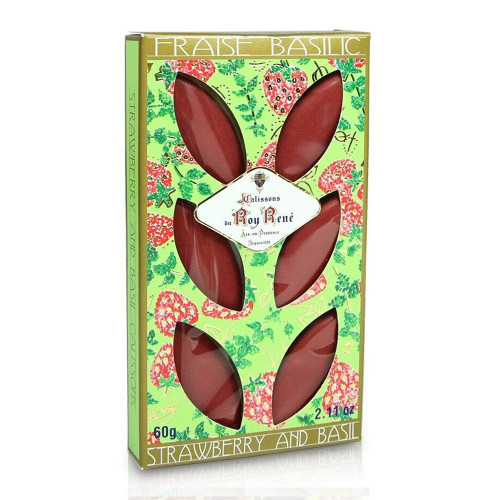  
Default value
60 g (98,33€ / kg)
Discover our strawberry & basil-flavoured Exceptional Calissons, in a box of 6 Calissons.
The delicacy of the Mara des bois strawberry and the freshness of basil in a summery calisson.
Flavour : strawberry basil
Le Roy René Excptional Calisson - strawberry & basil


The new strawberry and basil calisson from Le Roy René will delight our taste buds in the season of the first strawberries and basil leaves.

Made from ingredients of 100% natural origin, traditional candied melons and almonds are blended with Mara des bois strawberry (puree and jam) and fresh basil.

The Mara des bois strawberry: a strawberry with a strong flavour, brings fruity and woody notes to the calisson; then comes the slight acidity of the fruit, enhanced by the fresh and green notes of the basil.

A taste of summer!



 
Florence D. published the 20/12/2019 following an order made on 03/12/2019
bof bof
Emptyfirstname E. published the 20/10/2019 following an order made on 10/10/2019
Je suis déçue, je pensais sentir beaucoup plus la fraise. Personnellement dans ce lot j'ai surtout ressenti un goût sucré et fruité. Je ne sais pas si j'aurais deviné que c'était de la fraise. Et pour le basilic il était inexistant malheureusement.