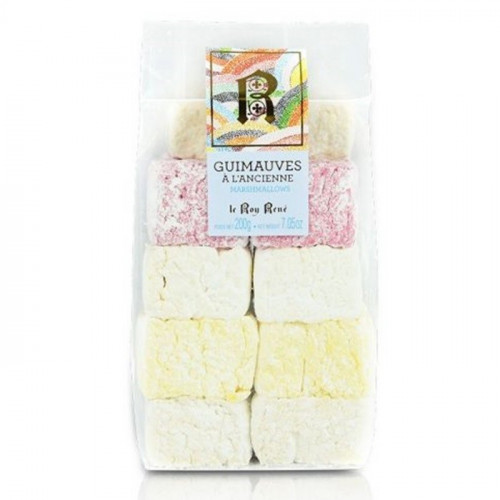  
TRADITIONAL OLD-FASHIONED MARSHMALLOWS
200 g (70€ / kg)
A bag of 18 old-fashioned marshmallows, to take you back to your childhood.
Fall for these soft, melting sweets.
Flavour: caramel • raspberry • calisson  • lemon • vanilla
Le Roy René old-fashioned Marshmallows




Our old-fashioned marshmallows are made with respect for traditional craftsmanship. No dyes or artificial flavors, discover their soft and melting texture, and be enchanted by their unique taste.



 
Francoise C. published the 17/06/2020 following an order made on 02/06/2020
Très surprenant quant à la texture et au parfum. J'ai goûté mais les enfants ont été surpris que ces gros bonbons soient plus mous que les guimauves de super marché. J'ai trouvé dans cette différence un indice du naturel du produit et j'ai apprécié.