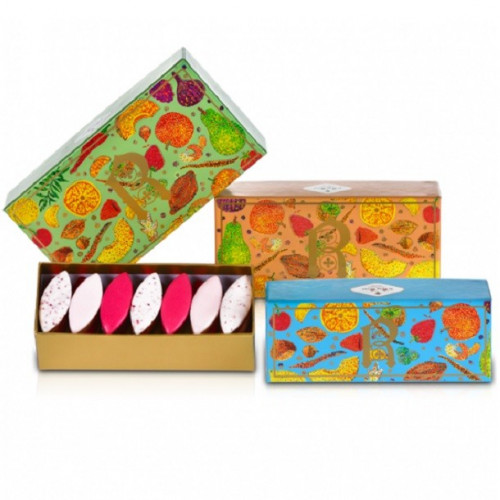  
SMALL BOXES OF EXCEPTIONAL CALISSONS
A variation of Exceptional calissons in a pretty box, to help you discover the most refined calissons.
Ideal to discover or introduce to the varieties of calissons.
Boxes available in 3 sizes.
Calissons to be eaten in a maximum of 10 days
Le Roy René Calissons d'Exception


A collection of Calissons born of both daring and subtle blends, where fantasy is always accompanied by high quality know-how illustrating the richness of our Provencal terroir. A discovery of delicate flavours that offers a unique experience, where individual palates each interpret the variations of this infinite palette.