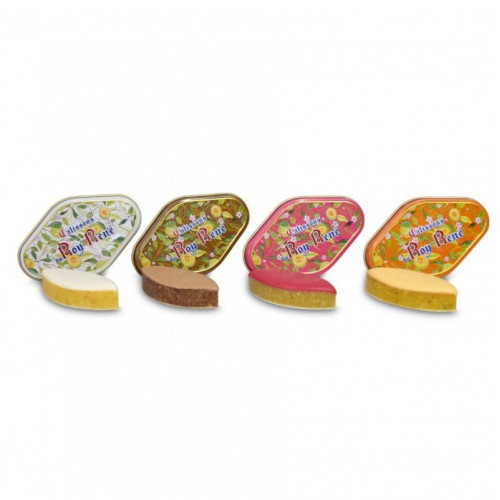  
BOX OF DELIGHTS
A variation of calissons d'Exception in a box, to help you discover the most refined calissons.
Ideal to discover or rediscover the varieties of calissons.
Le Roy René Exceptional Calissons


The recipe for Calissons d'Aix has remained unchanged since its creation. Confectioners have always made this complex blend of finely ground sweet almonds, candied Provençal melon and orange peel, all set on a bed of rice paper and coated with royal icing.