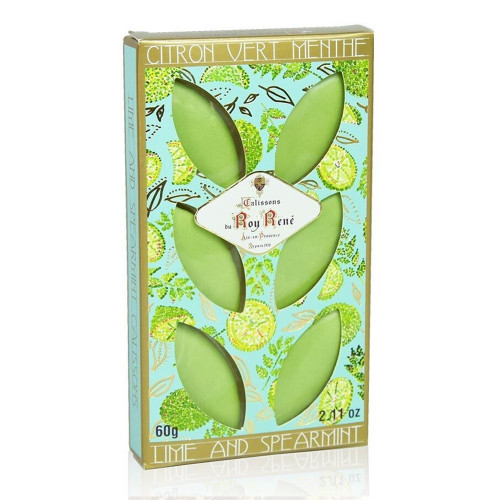  
6 EXCEPTIONAL CALISSONS - LIME AND MINT
60 g (98,33€ / kg)
Inspired by MOJITO, the exceptional soft mint and lime calisson gives your taste buds a fresh cocktail.
Composed of almonds, candied melon from Apt, candied lemon peel, lime puree, citrus fruits and essential oil of mint, this calisson will bring you fresh and tangy notes.
Flavour : lime & mint
                                              PRODUCT AVAILABLE ONLY IN SUMMER
Le Roy René Calissons d'Exception


A collection of Calissons born of both daring and subtle blends, where fantasy is always accompanied by high quality know-how illustrating the richness of our Provencal terroir. A discovery of delicate flavours that offers a unique experience, where individual palates interpret the variations of this infinite palette.