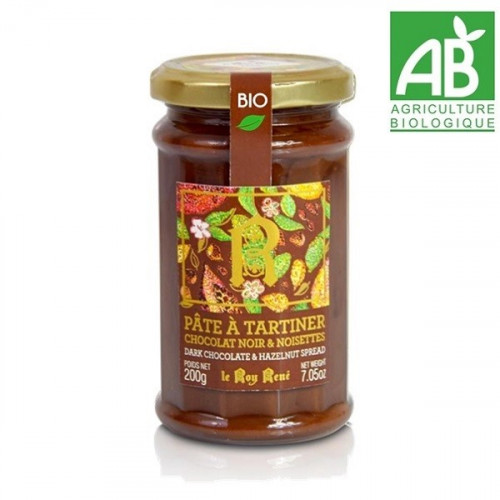  
ORGANIC SPREADDARK dark chocolate hazelnuts
200 g (49,75€ / kg)
Without palm oil or GMOs, our dark hazelnut chocolate spread is certified organic by Ecocert.
Made in Haute-Provence in a traditional way, taste it and discover all the flavours of natural and organic ingredients.
How is it best ?
•  As a spread for breakfast
•  For snacks
•  With your pastries and desserts
•••••••••
>> Discover our recipeideas in our RECIPE IDEAS column
Spread without palm oil or GMO.