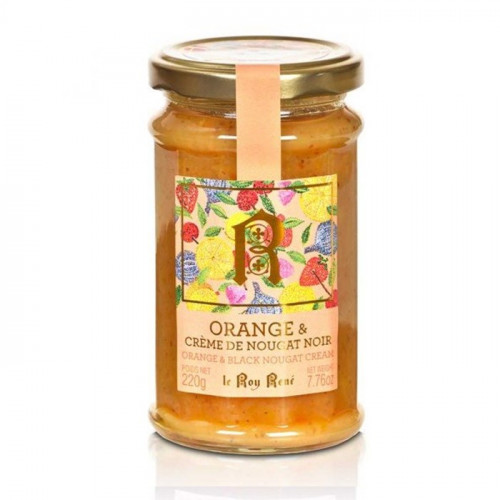  
ORANGE & BLACK NOUGAT JAM
220 g (29,55€ / kg)
Oranges cooked in a cauldron are associated with the famous Black Nougat cream of Le Roy René.
How to enjoy it:
•  Spread for breakfast
•  Use for snacks
•  With your pastries and desserts
>> Discover our new reipe ideas in our RECIPE IDEAS column
Le Roy René's cream jams


After our calisson and nougat creams, cream jams are synonymous with ultimate delicacy.

An original sweetness thanks to the happy blend of appetizing fruits cooked in a cauldron and associated with our famous creams. A collection of 6 new flavours which is declined according to the seasons and the orchard.