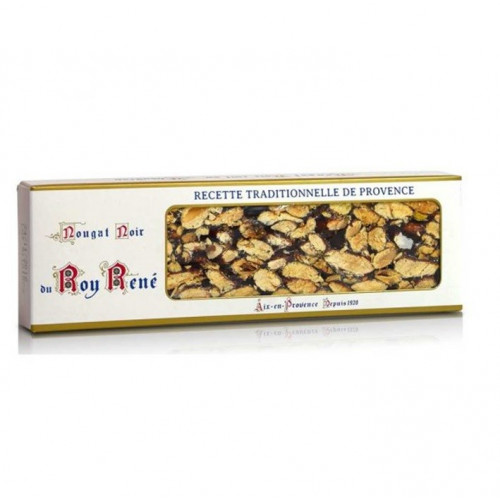  
RASPBERRY NOUGAT BAR
100 g (55€ / kg)
Discover the original flavour of a soft and tender nougat.
An original variation on raspberry nougat for a fruity, appetizing moment.
Le Roy René nougat


This is a must in Provencal confectionery and one of our core products. A know-how which co,tinues today witha uniue recipe. Dried fruit, lavender honey from Provence, candied fruit from Apt … the ingredients are carefully selected before being cooked in a copper cauldron.
Michele L. published the 02/01/2019 following an order made on 28/11/2018
Excellent
Éric L. published the 23/10/2018 following an order made on 16/10/2018
Le goût de la framboise tout en subtilité, excellent !