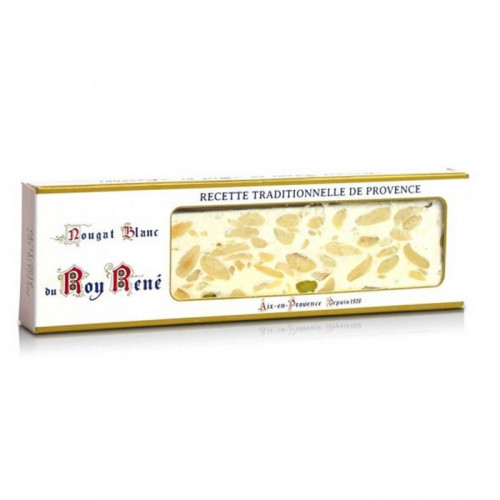  
WHITE NOUGAT SQUARE
 Last items in stock
50 g (58€ / kg)
Rich in honey and almonds, Roy René's white nougat is prepared according to Provençal tradition. Moist and melting, its unique taste makes it irresistible!
Pocket-sized, it's easy to take everywhere with you, to recharge your batteries or support you in your sports efforts!
Le Roy René White Nougat from Provence


This is a must in Provencal confectionery and one of our core products. A know-how that continues today with a unique recipe. Dried fruit, lavender honey from Provence, candied fruit from Apt ... the ingredients are carefully selected before being cooked in a copper cauldron.