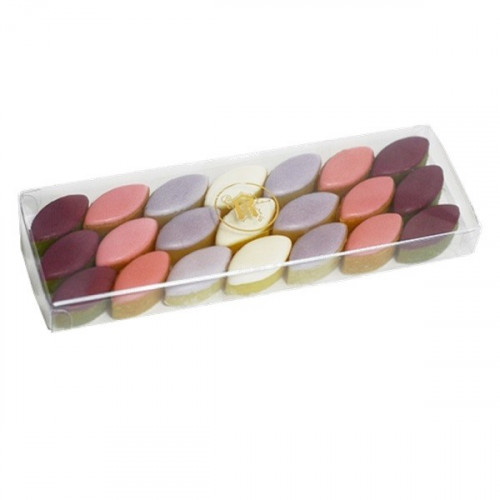  
21 PETITS CALISSONS - floral flavour
Box 125 g (79€ / kg)
An assortment of small calissons with a floral flavour, to declare all your love to her.
Composed of real rose petals and crystallized violets, succumb to these small calissons soft in the mouth and with a subtle note of almonds and flowers.
Flavors : violet • rose • lavender • alamond
Le Roy René Petits Calissons


The calisson is available in small size, ideal to accompany relaxing breaks, tea or coffee.

Plain, fruity or gourmand: fig, raspberry, violet, lemon, orange, hazelnut chocolate… so many small pleasures to consume without moderation.