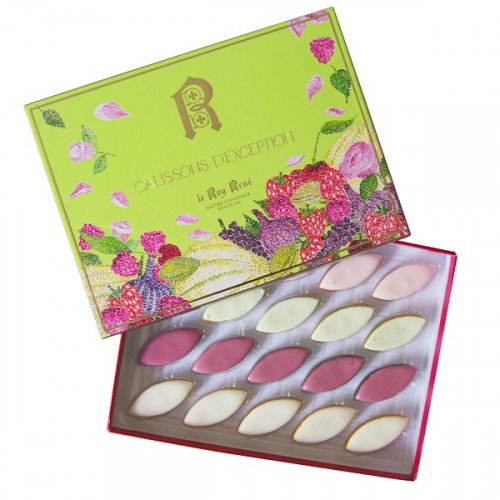  
FRESHNESS BOX
 There are not enough products in stock
Box of 200 g
A variation of 20 Exceptional calissons in a "special luxury" box set.
Flavors to discover : calissons d'exception blackcurrant & Timut pepper, Luberon cherry & rose de Vence, verbena & citrus fruits, almond.
Les calissons d'Exception du Roy René


A collection of calissons born from both daring and subtle marriages, where fantasy is always accompanied by high quality know-how illustrating the richness of our Provençal terroir. A discovery of delicate flavours that offers a unique experience, where the palate of each one interprets in his own way the variations of this infinite palette of high quality know-how.