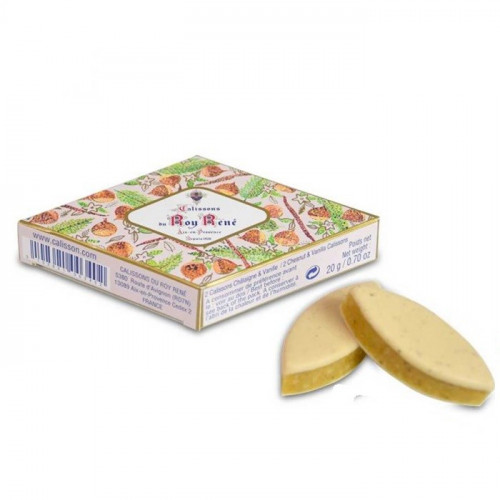  
2 EXCEPTIONAL CALISSONS - CHESTNUT & VANILLA
 There are not enough products in stock
Box of 20 g
(137,50€ le kg)
Discover our Exceptional Calissons, in a box of 2 Calissons.
Chestnut chips spiced with a subtle note of bourbon vanilla pod.
Le Roy René Calissons d'Exception
A collection of Calissons born of both daring and subtle blends, where fantasy is always accompanied by high quality know-how illustrating the richness of our Provencal terroir. A discovery of delicate flavors that offers a unique experience, where individual palates each interprets the variations of this infinite palette.