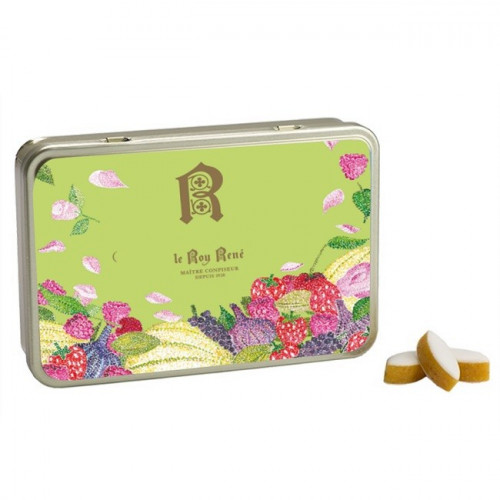  
PETITS CALISSONS - Seasonal box set
 There are not enough products in stock
Box of 180 g (86,11€ / kg)
Small Calissons d'Aix with almond flavour, well packaged in a souvenir box to offer.
Ideal to accompany coffee, for a gourmet break during the day or simply to share. This box contains about 28 small calissons.
Petits calissons of Roy René
The calisson is available in a small size, ideal for relaxing breaks, tea or coffee.
Natural, fruity or gourmet: fig, raspberry, violet, lemon, orange, hazelnut chocolate... so many small pleasures to consume without moderation.