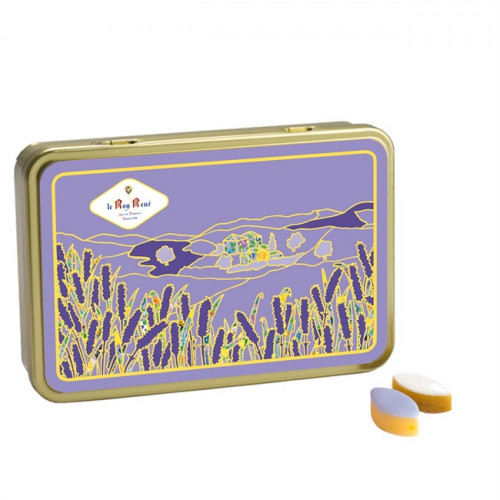  
METAL BOX OF LITTLE CALISSONS - ALMOND & LAVENDER
180 g  (88,33€ / kg) –
An assortment of Little calissons and lavender little calissons in a lovely metal box.
Le Roy René Petits calissons


Calissons are available in a small size, ideal for relaxing breaks, tea or coffee.

Plain, fruity or gourmand: fig, raspberry, violet, lemon, orange, hazelnut chocolate…a host of small pleasures - eat as many as you like.